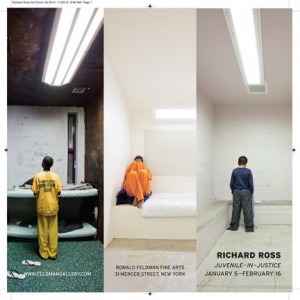 The following commentary is by Enceno Macy, the pen name of a young man who is serving a 15-year sentence in a West Coast prison. From the ages of 13 to 17, he experienced solitary confinement as a juvenile in three different settings: juvenile detention, jail, and state prison. Solitary Watch encouraged him to write about this experiences and how they affected him. We are proud to have facilitated publication of his powerful essay, which was published yesterday by the McClatchy Group and picked up by McClatchy-owned papers around the country.
Solitary confinement is no place for a kid. I know this from firsthand experience. As a young person in the criminal justice system, I was placed in solitary — locked down in a small cell for up to 24 hours a day — several different times before I was out of my teens. And although you can't see them, I bear permanent scars from this treatment.

I first experienced a kind of solitary confinement in juvenile detention when I was 13 years old. We would get sent to lockdown for bad language or being too loud, or for forgetting to ask permission to talk, get up from our seats, or change the card game we were playing — basically, for acting like kids. Where I was, the time in isolation usually lasted a few days. I know that in some juvenile facilities, children get locked down for weeks or months at a time.

When I was 15, I was accused of a serious felony, and while awaiting trial I was placed in "involuntary segregation" in county jail. I was put there solely due to my age and "for my own protection," but I was treated the same way as adults who were put in solitary for serious rule violations. We received two books a week, two sheets of paper, and a golf pencil. There was no access to any form of education or counseling for youth (or anyone else). In the wire cages we sometimes went to for exercise, the space was not much bigger than the cell. I spent seven and a half month in those conditions.

Once convicted, I was sent to adult prison, where I experienced several stays in "disciplinary segregation," usually lasting a few months each – for fighting, leaving my job early, arriving back late from a meal, and copying out the lyrics to a song that they deemed "gang related," probably just because it was rap.

The guards were petty, and liked to single out youngsters who had a lot of time to do — to try to "break" us, I guess. Something as simple as using profanity when speaking with a state employee would get us a couple of weeks in "seg." In other words, actions that would qualify as everyday misbehavior for most American teenagers would get us placed in conditions that have been widely denounced as torture, especially when used on young people.
Read the rest of the essay here on McClatchy's website.
Read the recent ACLU/Human Rights Watch report on youth in solitary, Growing Up Locked Down, here.
View Richard Ross's powerful photographs of kids in solitary, part of "Juvenile In-Justice," here.