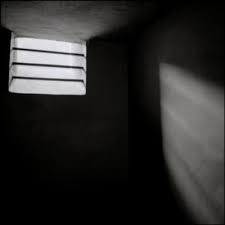 The following roundup features noteworthy news, reports, and opinions on solitary confinement from the past week that have not been covered in other Solitary Watch posts.
• Developments surrounding the systemic failures in California prisons were covered heavily by the media. Most recently, the Los Angeles Times reported on California judges' threat to find Gov. Jerry Brown in contempt of court if he and the state do not "quickly produce a plan to remove thousands of convicts from California's packed prisons."
• In a strongly worded editorial, Bloomberg View denounces on the inhumane practice of solitary confinement in the U.S., stating that its use in "prisons and detention centers has broken the bounds of reason and decency."
• The Toronto Star reports on the high-profile inquest into the death of Ashley Smith, the teen who died in solitary confinement in Canada. Lawyers representing Smith's family and advocacy groups "want to ensure the inquest leads to significant reductions in the use of segregation in Canadian prisons, and a ban on it for mentally ill offenders."
• Susan Greene, writing in the Colorado Independent, reports on a recent statement by fellow Colorado State Penitentiary prisoner Troy Anderson, that Evan Ebel's suicide note shows he was "'ruined' by solitary and 'bent on revenge.'"
• Writing on The Hill's Congress blog, Ian Kysel, author of Growing Up Locked Down, urges the U.S. government to ban the use of solitary confinement on children in federal custody. While solitary is harmful to adults, Kysel writes, "the potential damage to children, who do not have the maturity and resilience of an adult and are at a particularly vulnerable, formative stage of life, is much greater."
• The ACLU of Colorado calls on the state's Department of Human Services (DHS) to end the solitary confinement of kids in Colorado's El Pueblo Residential Treatment Center.
• The New York World  reports on the torments experienced by Rasaun Bullock during his 49 months in solitary confinement on Rikers Island.
• The Investigative Writing Workshop reports on the government's review of solitary confinement practices in immigration centers in the U.S. The article referenced new government data (first revealed by the New York Times) showing that "about 300 immigrant detainees are in solitary in the top centers around the country while they wait for a finding of their legal status."