Guest Post by Lance Tapley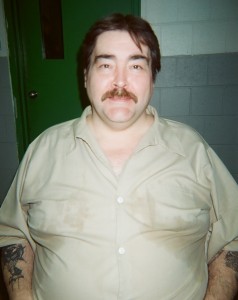 I often tell people—perhaps shocking some—that a prison inmate I know, Deane Brown, is one of the most moral individuals I've ever met. This despite the fact that he had gotten in deep trouble since early childhood because, he once told me, he felt no moral compunction about taking things from well-off people.
As a consequence of that lack of scruple, he is serving 59 years for masterminding a string of burglaries in Maine in the 1990s. It's probably a life sentence.
Here's a typical Deane Brown story: Seven years ago, when he was at the Maine State Prison, the lights went out in his "pod" because of an electrical malfunction. There were no emergency lights.
"It was pitch dark," Haley Black told me. She was a new, 21-year-old guard and the only officer in the pod, which housed 64 men. "Especially for a female, all kinds of things could happen."
She was startled to find Brown, a husky man, backing up to her. "'I'll protect you in case something happens,'" he told her.
When the lights came on, some chairs had been thrown around, but nothing had happened to her. Black, now a student at a community college, said of her protector: "He's a sweet guy."
Around the time of that incident was when I first heard of Brown. In the summer of 2005 I received an email that began: "I'm writing to ask you to take a hard look at the Maine State Prison's treatment of inmates at its 'Supermax' facility in Warren, Maine."
The email's author, Ron Huber, a political activist who lives near the prison and who has a weekly call-in show on a tiny community radio station, described letters and phone calls from an inmate, Brown, who complained about the guards' harshness, the unsanitary conditions, and the destructive solitary confinement of the wing of the prison—officially, the Special Management Unit—that he had been thrust into.
I had reported on Maine government for many years, but I knew nothing about the supermax. For that matter, like most reporters, I knew nothing about prisons.
After several requests and an appeal to the governor's office, I finally got to see Brown that fall. Although we were separated by thick Plexiglas in a "non-contact" cubicle, he was in handcuffs and leg irons. Then in his early 40s with long, dark hair and a wispy beard, he proved to be highly intelligent and articulate.
He had been held in the unit for months, he said, because guards had discovered small tools in his cell that they claimed could be used in an escape attempt. Brown said he used them to fix inmates' radios.
"It's supposed to be an administrative program for correcting behavior," he said of the supermax. Instead, "It's creating animals."