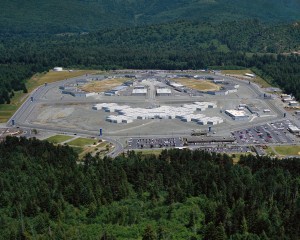 On Monday, February 25th, the California Assembly's Public Safety Committee, chaired by Assembly Member Tom Ammiano, held a hearing on the state's Security Housing Units (SHUs). The hearing comes 18 months after the committee held a similar hearing prompted by  a three-week long hunger strike in June 2011 that involved thousands of California prisoners across the state. The 2011 hearing, which was subsequently followed by an additional three-week long hunger strike in September 2011, lead to significant attention on the controversial SHU system. Chief among the demands of the hunger strikers was an end to long term solitary confinement and the controversial gang validation process. Corrections officials have officially stated that reforms first announced in March 2012 were considered and crafted independently of the demands of the hunger strikers.
Monday's hearing focused on the implementation of new CDCR policies and considerations of their appropriateness.
In California, prisoners determined  ("validated") by prison investigators (Institutional Gang Investigators, or, IGI) to be members or associates of one of seven prison gangs are placed in a SHU at one of three prisons (Pelican Bay State Prison, Corcoran State Prison, and Tehachapi State Prison). Prisoners in the SHU typically spend 22 1/2 hours in solitary confinement, being allowed out for exercise and showering on an infrequent basis. At Pelican Bay State Prison SHU cells have been described as "small, cement prison cell. Everything is gray concrete: the bed, the walls, the unmovable stool. Everything except the combination stainless-steel sink and toilet…You can't move more than eight feet in one direction."
Currently, over 3,000 prisoners in California are held in a SHU. More are held in Administrative Segregation Units (Ad Seg), which are designed similarly to the SHU, pending openings of SHU cells.  Prisoners validated as gang members or associates have been held for indeterminate terms in the SHU, with over 500 prisoners spending over 10 years in isolated confinement, and over 70 prisoners spending over 20 years in the SHU. Until recently, the policies around SHU confinement of gang validated prisoners required that prisoners prove that they have not been active in gang activity for six years, or they must "snitch" on fellow prisoners in order to be transferred out of the SHU.
At Monday's hearing, California Department of Corrections and Rehabilitation (CDCR)  Deputy Director in charge of the Division of Adult Institutions, Michael Stainer, defended the gang validation as a necessary component to institutional and public safety. It was argued that restricted housing is necessary to curtail the ability of gang leaders to continue to operate their criminal enterprises, order murders, and orchestrate attacks within the prisons and on the streets.