November 26, 2014 By Solitary Watch Guest Author Leave a Comment
Guest Post by Maya Schenwar
Editors' Note: The following is an excerpt from Locked Down, Locked Out: Why Prison Doesn't Work and How We Can Do Better, a new book by Maya Schenwar. Locked Down, Locked Out shows how "the institution that locks up 2.3 million Americans and decimates poor communities of color is shredding the ties that, if nurtured, could foster real collective safety," and  how "incarceration takes away the very things that might enable people to build better lives." The author, Maya Schenwar, is editor-in-chief of Truthout, and has written about the prison-industrial complex for the New York Times, The Guardian, the New Jersey Star-Ledger, Ms. Magazine, Prison Legal News, and others. This excerpt is particularly timely, since the recent loss of the Illinois gubernatorial election to Republican Bruce Rauner brings reopening Tamms supermax well into the realm of possibility.
.  .  .  .  .  .  .  .  .  .  .  .  .  .  .
"This could be your brother, your son, or your father. This is what's in our future. We have to stop it."
—Reginald Akkeem Berry, on the need to oppose supermax prisons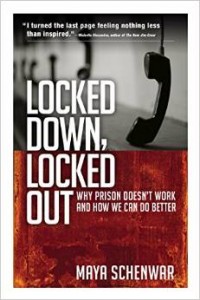 In 2006, a letter was slipped in through the door slat in Johnnie Walton's cell. Johnnie was living—twenty-three hours a day—in a seventy-square-foot cell furnished with a concrete bed, a solid steel door, and a window through which little light traveled. Through the slat in the door, three times a day, Johnnie's meals appeared. For one hour each day, Johnnie was permitted solitary "recreation" in a small pen just outside his cell.
The same routine went for the roughly 250 other prisoners in Tamms, the supermax prison that had opened in Southern Illinois in 1998. Practices at Tamms were similar to those in other supermax prisons and "Secure Housing Units" (such as the one Abraham Macías occupies at Pelican Bay) around the country: The prison, with no yard, no chapel, no dining hall, no library, and no phone calls (unless a close relative was dying), was designed to extinguish the outside world for the men trapped within.
By the time the letter came, Johnnie had already been living in isolation for more than two years. He tore open the envelope and stared. Tucked inside was a poem. An accompanying letter explained that the sender was a member of the "Tamms Poetry Committee," a group that had come together to provide some contact for these men deprived of almost every type of human connection.
Johnnie was touched but bewildered, he tells me over the phone, almost eight years later. "I got that letter, and I thought, 'A poetry committee? Men are mutilating themselves, slitting their wrists here…. What do we need with a poetry committee?'"
Johnnie wrote back with a thank-you note—but the note went further: He asked for help, for advocacy. So did several of the other men who received poems that year. Artist and activist Laurie Jo Reynolds, who was part of the group that initiated the poetry committee and later led the effort to fight for the rights of Tamms prisoners, told me, "Not to insult us, but at the beginning, it was sort of a social club. It was the men who wrote to us and told us, 'It's time to do more. You have to tell people what's happening to us in here.'"
Doing more meant mounting a broad-based organizing effort to confront the conditions at—and, later, the existence of—Tamms. (They dubbed the campaign "Tamms Year Ten," referencing the fact that, though there was supposed to be a one-year limit on prisoners' stay at the supermax, many had remained there the entire ten years of its existence.) It meant meeting with legislators at every chance possible and graphically describing the conditions in the prison, guided by the words of the men inside. It meant vigils, press conferences, lobbying days at the capitol, and a community picnic complete with a parsley-eating contest. Tamms Year Ten partnered with dozens of other organizations and sympathetic legislators, mobilizing for a reform bill limiting terms at Tamms and requiring prisoners to be told why they were transferred to the supermax. At the forefront of the struggle were family members of men hidden away in the prison. As several Tamms prisoners were released (by way of parole, appeal victories, or the end of their sentences), they became leaders in the campaign.
In fact, the day that Johnnie got out, he swallowed his postrelease anxieties and spoke of his years in Tamms to a large crowd at a fundraiser in a Chicago nightclub. "It was scary," he says. "There was lots of noise … but I had to start right away, speaking for the people who didn't have a voice. I had to speak about the torture of Tamms."
Reginald Akkeem Berry, another former Tamms prisoner, says that advocating for the men he'd left behind in the supermax was tough at first, partly because they were essentially invisible, knocked off the map at the bottom of Illinois without so much as a phone call home. "Most people didn't know the town of Tamms, Illinois, even existed," Akkeem says. So when he spoke about the prison, he invoked people on the outside instead. He spoke of family and the ways that solitary confinement harms poor black and brown communities—especially at a time when the Illinois prison population was still rising and supermaxes were multiplying across the country. "Every time I went to a community meeting, I said, these people in Tamms—this could be your brother, your son, or your father. This is what's in our future. We have to stop it."
Akkeem was the first released man to be interviewed about Tamms, he says, for a 2008 Chicago Reader feature titled "Hell in a Cell." At that point, "solitary confinement" was a phrase most folks on the outside hadn't often heard. Media attention intensified. In 2009, the work of Tamms Year Ten caught the attention of Amnesty International, which condemned the prison as "incompatible with the USA's obligations to provide humane treatment for all prisoners."1
The folks of Tamms Year Ten spoke before legislative budget hearings. In addition to denouncing the human destruction occurring behind Tamms' walls, they pointed to the prison's staggering price tag: holding one prisoner at Tamms cost $92,000 per year.2 Momentum against Tamms caught fire—and increasingly, caught the eye of Illinois Governor Pat Quinn. Meanwhile, the prison guards unions and the town of Tamms fought hard to keep the prison, and the struggle unfolded in the media and in the streets, with prisoners' families lobbying at the state capital and leading marches in Chicago.
In 2012, despite the many legislators vying for Tamms to stay open, the governor performed a rare line-item veto and simply budgeted Tamms out of existence. Despite challenges by the legislature, the Illinois Supreme Court decided to permit this move, and in January 2013 the prison was shuttered. Tamms Year Ten had triumphed.
There's more: When Quinn performed his act of line-item rebellion, he also ordered the closing of three other Illinois prisons, citing cost savings. Those included two youth prisons whose elimination had been advocated by Project NIA and other groups, through efforts like a hunger strike, legislative advocacy, and community organizing.3 Also included was Dwight, a maximum-security women's prison. The Illinois prison system seemed to be shrinking.
Decarcerate!
Shrinking: In a country where more than 7 million people are bound up in the "correctional" system, this is how many people working against incarceration frame their goal. You can't pop this balloon with just one pin. Not everyone working to close Tamms was interested in abolishing all prisons, but many were. They were simply starting with one.
Historian and activist Dan Berger points to the importance of such concrete change-making—closing buildings, reducing prison populations, slashing budgets, dismantling policies that confine people even after release—to the overall goal of freeing ourselves from the prison nation. He defines this movement as decarceration: "reform in pursuit of abolition."4
The word "incarcerate" stems from the same root as the word "cancel": Both mean to cross something, or someone, out (whether with bars, or lines, or actions). Decarceration, then, is also a movement toward un-canceling people—not just by fighting for their release, but by recognizing and supporting their humanity.
The strategy that drove the Tamms Year Ten campaign was about making visible the lives of people who'd been "canceled" in the most extreme way. And Tamms was not the only place in which people in solitary confinement were finding ways to come together and speak out. In fall 2012, more than a year after they'd waged two three-week hunger strikes, prisoners in California's Pelican Bay SHU announced a historic Agreement to End Hostilities, which was then signed and publicized by thousands of people inside and outside of prison, building a coalition across the state. It read, in part:
Beginning on October 10, 2012, all hostilities between our racial groups … in SHU, Ad-Seg, General Population, and County Jails, will officially cease. This means that from this date on, all racial group hostilities need to be at an end … and if personal issues arise between individuals, people need to do all they can to exhaust all diplomatic means to settle such disputes; do not allow personal, individual issues to escalate into racial group issues…. Collectively, we are an empowered, mighty force, that can positively change this entire corrupt system…, and thereby, the public as a whole.
Prisoners emphasized that their actions extended beyond a pursuit of reforms. They were challenging the prison nation's assumption of—and instigation of—ongoing "racial warfare" behind bars, which is used to justify solitary confinement and other restrictive policies meant to isolate prisoners from each other.
In June 2013, when prisoners in the Pelican Bay SHU waged a nonviolent hunger strike to demand better conditions and more opportunities to connect with people on the outside, building networks that fostered both action and visibility were key. Tens of thousands of California prisoners fasted in solidarity. An outside movement led by family members of the strikers rose up across the state and across the country to support the prisoners with letters, phone calls to the Department of Corrections, and rallies. The strike garnered unprecedented media attention, appearing in many major newspapers and on radio and television stations.
Isaac Ontiveros of the prison abolitionist organization Critical Resistance tells me about the group's participation in the strike: "They hollered at us before the strike and said, 'We're going to do this thing on the inside, and we need your support from the outside'…. They came up with solutions for how to resolve harm and conflict inside, without violence. They won some demands, but they also showed us—if it's possible to do this in solitary, think of what's possible for people in less restrictive conditions."
What's more, many of the same arguments raised against the scourge of solitary can also be used against imprisonment itself, though with different connotations: Isolation, dehumanization, deprivation of contact, and violence are characteristics of incarceration everywhere. And as Isaac mentioned, the strikers' actions—the historic commitment made through the Agreement to End Hostilities, and the project of coordinating nonviolent resistance despite enormous communication barriers—also point to exciting possibilities for resolving harm and conflict without (in fact, in spite of) law enforcement and prison.
However, much media coverage reduced the strike's significance to a protest against specific conditions alone, creating the illusion that prisons, and even solitary confinement, can be made "humane"—that they are fixable. Suddenly, mainstream voices were issuing calls to cease the "cruel and unusual punishment," pointing to certain brutal practices as "out of the ordinary" modes of discipline. Of course, ameliorating conditions is always an important goal: It's crucial, for example, to provide nutritious food and allow prisoners to call their families. But in framing these improvements as ends in themselves, the terms of "ordinary" punishment are solidified: Caging people is "usual," so it's fine!
Additionally, small concessions are sometimes used to divert attention from larger ongoing injustices. Several months after the 2013 hunger strike, Dolores Canales of California Families to End Solitary Confinement noted in a MintPress News interview that, despite a few reforms implemented by the Department of Corrections—such as changes in criteria for placing people in SHUs—the basic picture hadn't changed. "They can still use solitary indefinitely," Canales said. "They don't see a problem with it, with leaving somebody for thirty or forty years in their cell. They won't acknowledge it's a problem."5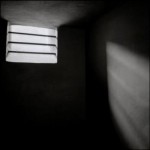 November 23, 2014 By Aviva Stahl Leave a Comment
The following roundup features noteworthy news, reports and opinions on solitary confinement from the past week that have not been covered in other Solitary Watch posts. • At his first news conference devoted exclusively to conditions on Rikers Island, Mayor Bill DeBlasio announced plans to create a $14.8 million "enhanced supervision housing" (EHS) to hold […]