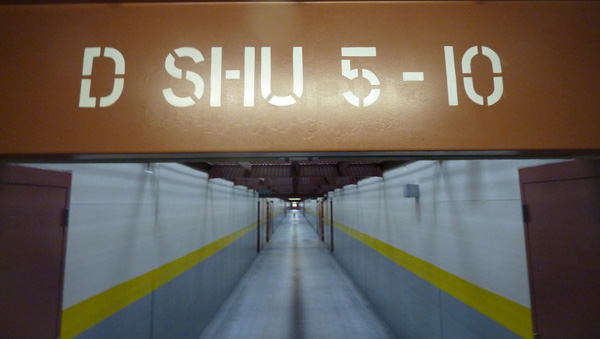 At this time one year ago, a three week hunger strike across California prisons had been concluded, and the California Assembly had begun planning a hearing on the use of solitary confinement in California's prisons. The conditions of the California Security Housing Units, where over 3,000 inmates are held in isolation, many for decades, had come to the public's attention. In the time since August 2011, there would be another round of three week hunger strikes, a smaller series of hunger strikes at the Corcoran Administrative Segregation Unit, a new "Step Down Program" announced in California, a federal lawsuit filed by Pelican Bay SHU inmates, and a US Senate hearing on solitary confinement.
Even so, the situation in the SHUs and ASUs remains much as it did one year ago. A few concessions by prison officials, such as issuing sweatpants and allowing family photos, did nothing to change the problem of long-term isolation and non-existent due process.
It should be reiterated that in California, the majority of SHU inmates are not necessarily there for conduct, but for gang membership.
In a letter to California activists, Pelican Bay hunger strike leader Alfred Sandoval reports feeling  like "just banging my head against the wall because nothing ever changes around here. Right now the Department of Corruption and the current administration have been attempting to pacify prisoners with items…ie. sweats, watch caps, and various food items from canteen–in hopes of distracting us …"
He continues, "the sad fact is that some have been complacent and accepted the physical and psychological abuses as normal because it has been implemented in small increments over decades, year after year so it has become the norm." [Read more...]