Guest Post by Bret Grote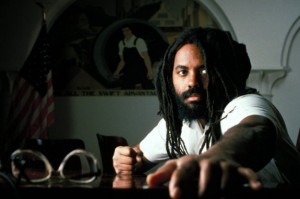 In a story that has received scant attention so far, former death row occupant, political prisoner, and world-renowned journalist Mumia Abu-Jamal filed a legal challenge to the imposition of a sentence of life without parole. Mumia is basing his case, in part, on the idea that his thirty years in solitary confinement on Pennsylvania's death row pursuant to an unconstitutional death-sentence is in gross excess of the quantum of state-inflicted pain and suffering permitted under the Eighth Amendment to theU.S. Constitution. He is asserting that thirty years of torture entitles him to immediate release from prison.
The case of the Commonwealth v. Abu-Jamal has been up and down the state and federal appellate courts for three decades now. Last December, after the United States Supreme Court had declined to reverse a lower court's ruling that the death sentence was unconstitutionally imposed upon Mumia, Philadelphia District Attorney Seth Williams announced he would not seek the death penalty in a new penalty phase hearing. This meant that Mumia would be re-sentenced to life without the possibility of parole for a crime he has always maintained he did not commit.
After the imposition of a sentence by a court, a criminal defendant has ten days to file a post-sentence motion challenging the lawfulness of the sentence. As reported by Linn Washington, Mumia was almost deprived of this right when Philadelphia Court of Common Pleas judge Pamela Dembe sentenced him on August 13 to life without parole without notifying him or his lawyers or even holding a sentencing hearing.
The last-minute motion filed on August 23 echoes a statement made by the Archbishop Desmond Tutu last December calling forMumia's release from prison in part because "For three decades, Mumia has been held in a windowless, bathroom-sized cell and denied any physical contact with his family or with members of his community. This is in violation of the U.S.'s own Constitution."