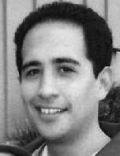 On September 20, 2011, at 10:55 pm in the Psychiatric Services Unit of California State Prison, Sacramento, a guard was completing his rounds checking on patients in the unit. Locked in solitary confinement, but allowed 10 hours of recreation a week as well as some group activities, prisoners held in these units have been diagnosed with a litany of severe mental health problems. In cell number 104, Armando Cruz, 28, was found facing "toward the opposite side of the door window…[a] rope from his neck to the ceiling…his tongue protruding." His face was purple and there was no pulse. At 11:35 pm, he was pronounced dead.
On a dozen Post-It notes he scribbled his final words, telling his family he loved them. His final message was "REMEMBER ME!"
 The death of Armando Cruz was the culmination of years suffering from hallucinations, engaging in self-harm and escalating problems. It also exemplifies what can and does happen to people with severe mental health problems when they are locked into the prison system.
Entering the California prison system on February 25, 2003 following three years of legal wrangling, he would spend at least four years in solitary confinement units, including the final year of his life. Housed alone, his hallucinations and delusions would fester as he ruminated in cells no larger than a bathroom to the point where, in the final months of his life, he invented a family that lived with him. For a vulnerable young man with a fear of "being alone in a cell," the protracted isolation amounted to psychological torture. Ultimately, he became one of 33 California prisoners who would commit suicide in 2011.
In order to understand Armando Cruz's death, it is important to understand the tumultuous life that he led.
Troubled Youth
Armando Emmanuel Cruz, Jr. was born on April 23, 1983 to Armando and Yolanda Cruz in Fontana, California. He was a relatively quiet child who enjoyed playing sports, participated in karate, and was well liked by his peers. He was a decent student in elementary school.
Says his mother, Yolanda, of her son, "What I want the broken system to know and the State of California is, that Armando…was a sensitive son who worried about the less fortunate and the injustices in our world.
Things began to change when he entered adolescence. When he was thirteen, he began to use marijuana and methamphetamine and engaged in inhalant abuse ("huffing"). He began experimenting with cocaine and LSD and also began to drink alcohol, which he reportedly did to the point of losing consciousness.
In August 1997 at the age of 14, he was arrested for possessing marijuana at school. The following month he was arrested for burglary. He had stolen several thousand dollars worth of tools.
In 1998, he began to exhibit early psychotic symptoms, yelling at his mother that he was feeling forgetful, that he "felt out of place" and that he was "losing his language."
In January 1998, according to legal documents, he was examined at County Mental Health and diagnosed as suffering from Inhalant Dependency. Two months later,"[Cruz] had a juvenile forensic evaluation and was diagnosed as suffering from a psychotic disorder, probably a hallucinogen induced psychosis, and also suffering from Borderline Intellectual Functioning."
Though he was placed in various diversionary programs to keep him out of juvenile detention facilities, his problems continued to escalate.
Friends commented that they felt that the various psychiatric drug combinations Cruz was on "made him slower," "made him seem more dazed" and that "it felt like Cruz was getting farther away."