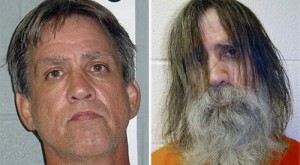 When Stephen Slevin was released after 22 months of solitary confinement in a New Mexico county jail, he looked like someone emerging from a medieval dungeon: filthy and emaciated, with long hair and beard, sunken features, and haunted eyes. Slevin had never been convicted of a crime, never even had a hearing. But in 2005, he was thrown in solitary and effectively forgotten.
Even in a nation where prisoner abuse is an everyday occurrence and prisoner lawsuits are routinely suppressed, Slevin's ordeal was enough to earn him his day in court. And even in a nation where long-term solitary confinement in itself is not considered a violation of civil rights, Slevin successfully sued the county that had incarcerated him–and recently, settled for $15.5 million.
As MSN News reports:
Slevin was arrested in August 2005 on charges of DWI and receiving a stolen vehicle, though he maintained the car was given to him by a friend. At the time of his arrest, Slevin was battling depression and was attempting to leave Las Cruces, N.M.

In jail, officers believed he was suicidal, so they threw him in a padded cell for three days, [Slevin's attorney Matthew] Coyte told NBC News. Slevin received a medical examination during that period, but for the rest of his 22 months in jail — much of which he spent in solitary confinement, in a cell without natural light — he was not allowed to see a doctor, even after telling a prison nurse in letters that his depression was worsening and he needed treatment for other health issues.

According to Coyte, Slevin was forced to remove his own tooth because prison officials would not allow him to see a dentist. He also developed skin fungus and bed sores because he was deprived of showers, according to court documents. His toe nails grew so long that they curled around his foot.

Slevin spent two weeks in a mental health facility in 2007 for psychiatric review, court documents said. His health improved there, but he was sent back to solitary confinement until his release.

Charges were finally dropped against Slevin when he was deemed unfit to participate in his own defense. Coyte says his client was let go only because his sister had started calling county officials and legislators asking about his condition.
According to MSN News, from the time of his arrest, Slevin wrote more than a dozen letters to the jail nurse:
"I have not slept in days," says one letter from Sept. 4, 2005, a couple weeks into solitary confinement. "I'm in a deep depression." The letter also mentions his lack of appetite. . .

Two months later, KOB.com reported, Slevin wrote a letter again pleading for help, saying, "My dreams have been both weird and bizarre." By the end of November 2005, he wrote, "I'm afraid to close my eyes."