October 3, 2015 By Garrett Zehr Leave a Comment
More than 100 organizations from across the United States sent an open letter to President Obama Friday calling for the elimination of long-term and indefinite solitary confinement.
The signatories – including civil and human rights groups, religious organizations, and groups of defense attorneys and mental health professionals – ask the President to take quick and decisive action following the attention he gave the issue earlier this summer.
We applaud your recent historic remarks recognizing that solitary confinement does nothing to rehabilitate those who are incarcerated. We also welcome your announcement that the U.S. Attorney General will conduct a national review of the practice in prisons and jails across the United States. We are writing to urge that this review result in recommendations that create a clear pathway toward the elimination of the use of long-term and indefinite isolation in the United States.
In a speech in July to the NAACP, Obama said he has asked Attorney General Loretta Lynch to start a review of the overuse of solitary in US prisons. "Social science shows that an environment like that is often more likely to make inmates more alienated, more hostile, potentially more violent," Obama said. "Do we really think it makes sense to lock so many people alone in tiny cells for 23 hours a day for months, sometime for years at a time?"  The speech was the first time the issue was ever directly addressed by the President.
The open letter to Obama highlights a number of government reviews of solitary that have already shown the overuse and abuse of solitary, including two congressional hearings, a report by the Government Accountability Office and an audit of the federal Bureau of Prisons (BOP) earlier this year.  The BOP audit was criticized for its significant limitations, but did call for modest reform of the practice, including eliminating its use for people with serious mental illness and as a form of protective custody, as well limiting the amount of time people can spend in solitary.
The signatories of the letter call on the President to immediately implement the auditors' recommendations and ensure that the national review prioritizes humane alternatives to solitary.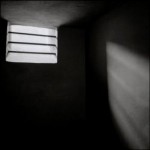 September 27, 2015 By Aviva Stahl Leave a Comment
The following roundup features noteworthy news, reports and opinions on solitary confinement from the past week that have not been covered in other Solitary Watch posts. • A Louisiana judge has rejected efforts by the lawyers of Albert Woodfox, the last member of the Angola Three still behind bars, to throw out his indictment or have his trial […]