December 15, 2014 By Lisa Dawson 6 Comments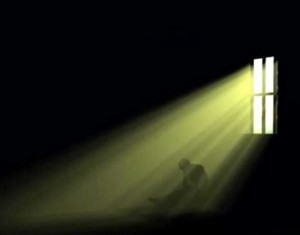 North Carolina corrections chief David Guice wants more than $20 million to improve the treatment of people with mental illness in the state's prisons. His request comes on the heels of two recent reports showing neglect and abuse of prisoners with psychiatric disabilities in North Carolina, and the death in custody of one such individual, Michael Anthony Kerr. According to autopsy report findings released in September, Kerr died last March of dehydration after being held in solitary confinement for 35 days.
Guice heads up the state's prison system as commissioner of the Department of Public Safety's Division of Adult Correction and Juvenile Justice. His request was made last Thursday at a meeting of the state's Joint Legislative Oversight Committee on Justice and Public Safety, held to discuss North Carolina's treatment of prisoners suffering from mental illnesses.
At the meeting, Guice cited the difficulties in providing adequate care for 4,600 people – 12 percent of the total prison population – requiring mental health services. The prison system wants the state's upcoming budget to include funding for more than 300 additional mental health care staff statewide, 64 more for Central Prison's mental health unit, and 76 probation officers.
As NCCapitol reports on the meeting:
Deputy Commissioner of Prisons Kenneth Lassiter told lawmakers he'd like them to receive more frequent treatment, "but every time a segregated inmate comes out of a cell, it takes two staff members" to escort the inmate to an appointment.

"Are you keeping them in [their cells] for 23 hours?" committee co-chairwoman Rep. Pat Hurley, R-Randolph, asked Lassiter.

"Yes, ma'am," he answered.

"Day after day after day?" she asked.

"Yes, ma'am," Lassiter responded.

"Don't they get worse?" Hurley asked.

"Some do," he answered.
According to the story, Guice stated that system has already started implementing changes, including crisis intervention training for prison workers and a review of all policies dealing with prisoners with mental health problems. He warned, however, that "the needed fixes – more therapy, more medical oversight, specialized units – won't be cheap, especially in a system that's already underfunded. For example, he said, budget cuts have emptied one-third of the beds at Central Prison's inpatient unit for severely mentally ill inmates."
Recent reports on the treatment of people with mental illness held in North Carolina assert that the state's Division of Prisons has made little progress to date in protecting these individuals from neglect and abuse, including inadequate health care and the extensive use of solitary confinement.
Report: North Carolina State Prisons' Use of Solitary Qualifies as "Torture"
One recent report, Solitary Confinement as Torture, published by the Human Rights Policy Seminar at the University of North Carolina (UNC) School of Law, is based on research and interviews with prisoners and focuses on the treatment of incarcerated people suffering from mental disorders and the use of isolation.
The 216-page report denounces the use of solitary confinement as "torture," and reach the "straightforward and simple" conclusion that "solitary confinement is ineffective at decreasing violence within prisons; it is ineffective at preserving public safety; it is ineffective at managing scarce monetary resources; and it violates the boundaries of human dignity and justice. Prison officials and the courts must find a way to end the practice without delay."
The report also documents North Carolina's failure to provide the rehabilitation opportunities essential to successful reentry into society—in large part due to the prison system's inclination to place people in solitary for petty offenses and "almost a complete disregard of prisoners' average mental health needs." In fact, according to the study, as much as 10 percent of North Carolina's prison population has been held in prolonged solitary confinement at any given time in recent years.
The UNC report  recommends specific "systemic reforms," including decreasing prison populations, increasing efforts at rehabilitation, changing the "institutional culture" in prisons and ultimately abolishing the use of solitary confinement.
In an email response to Solitary Watch, UNC law professor Deborah M. Weissman, a collaborating author of the report, wrote:
Mental health systems in NC are underfunded and fail to provide critical care and services to many individuals who, as a consequence of their mental health illnesses, wind up in prison. Either due to a lack of care, lack of training, or lack of other alternatives, individuals whose mental illness manifests as criminal behavior are sent to prison where their situation further deteriorates. Many of these individuals wind up in solitary confinement due to their inability to comply with prison system directives. The harm they suffer is egregious and likely permanent.
Weissman noted that "necessary reforms that have been clearly identified have not been fully implemented."
Investigation: Mass Shortages Found in NC State Prisons' Mental Healthcare Personnel
A recent investigative report by the publication INDY Week, "Prison System Short on Psychologists, Long on Mentally Ill Inmates," finds that the North Carolina state prison system has a serious shortage of mental health personnel. According to the report, "Two years ago, the North Carolina prison system promised change after blaming staff shortfalls for the problem of mentally ill prisoners left isolated in cells splattered with human waste," but "mental health advocates say they are still waiting for prison officials to deliver on that promise."
The article includes the following table, highlighting the mental health staff vacancy rates in the North Carolina state prison system:
North Carolina Department of Public Safety (NCDPS) spokesperson Pam Walker told INDY Week that almost one-third of the 98 positions for prison psychologists were unoccupied as of November 3. Not only are 60 percent of senior psychologist positions vacant, but 22 percent of the prisons' 1,314 nursing positions – which are critical to providing people with mental health disorders daily assessments – remain open.
Terri Catlett, deputy director of health services for state prisons, denied that prisoners suffering from mental illnesses were "in any additional danger because of the staff vacancies."
The INDY Week investigation notes that, according to a 2010 report by the Wake County chapter of the National Alliance on Mental Health (NAMI), approximately 5,513 prisoners, or 14.6 percent of the state prison population, were diagnosed as "severely mentally ill" in 2006, and the number of incarcerated people with mental illnesses was increasing sharply—a trend that would suggest an increased need in personnel to provide adequate care and treatment.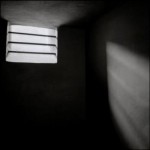 December 14, 2014 By Aviva Stahl Leave a Comment
The following roundup features noteworthy news, reports and opinions on solitary confinement from the past week that have not been covered in other Solitary Watch posts. • According to a lawsuit filed in federal court last week, solitary confinement conditions inside one New Mexico county jail were so inhumane they drove one woman with a […]